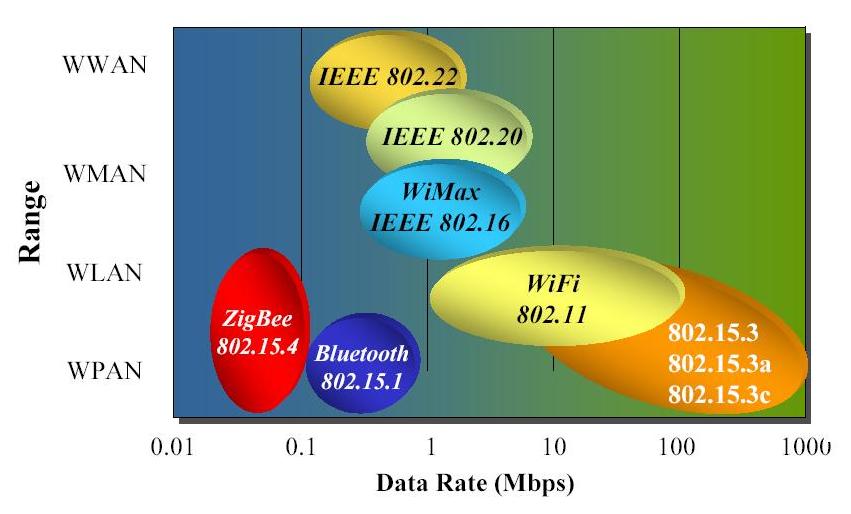 Zigbee is a kind of low power consumption wireless network technology and have been an global communication standard. The Zigbee uses the international standard of IEEE 802.15.4 radio frequency.
ZigBee is a technology of data transfer in wireless networks. It has low energy consumption and is designed for multi-channel control systems, alarm systems, and lighting control. It also has other various home and industry applications. ZigBee is more economical than Wi-Fi while Bluetooth protocol also consumes more energy and has a greater scattering of parameters of conventionally compatible units. This is caused by the fact that Bluetooth does not have a unified data transfer standard.
Zigbee is an example of a WPAN (Wireless Private Area network). It is said to be the next generation replacement for Bluetooth.
Zigbee is designed to provide highly efficient connectivity between small packet devices. As a result of its simplified operations, which are one to two full orders of magnitude less complex than a comparable Bluetooth device, pricing for Zigbee devices is extremely competitive, with full nodes available for a fraction of the cost of a Bluetooth node.
ZigBee has been developed by the ZigBee alliance to provide an open-source wireless networking standard aimed at monitoring, control and sensor applications, where responsiveness is more important for real-time operation than high bandwidth.Most ZigBee radio transceivers operate in the same 2.4GHz ISM (industrial, scientific & medical) band as Wi-Fi and Bluetooth, although the standard does supports operation at 868MHz (Europe) and 915MHz (USA and Australia).
Zigbee is an environmentally friendly and a rapidly growing global wireless communications standard that is connecting a wide range of devices to work together smartly. Interconnected devices are able to reduce human effort and interventions to improve everyday activities. The in-built interactivity of devices means greater control for users. Did you know you can power off all Trane ACs in your house by just tapping a button on your Trane lock? That's thanks to Zigbee.
By the way, Zigbee is not dependent on power from your electricity mains to run. It's a low-power standard and runs on batteries that usually last for up to a year. Find out more about Zigbee at www.zigbee.org.