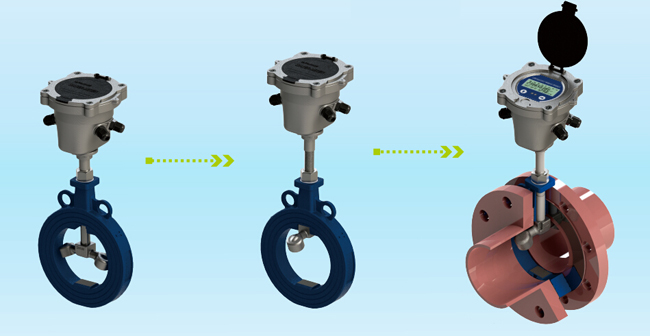 Light-weight ultrasonic irrigation water meter is specially designed for application where will need water meters to work for certain term,e.g. some days or one or several months.These application can be application of agriculture irrigation,or other similar projects that need to check flow rate for several terms.  After some time work, the battery powered ultrasonic water meter and other devices(e.g. pump, pipe,etc) will be transported to other places for similar application. During the shipping process, light weight will be priority consideration and can provide easy carrying and operation.
For these projects, battery powered electromagnetic flowmeters  or battery powered ultrasonic water meters are usually the first choice in the past. But inline magnetic flowmeters and ultrasonic water meters are  very heavy while it is bigger pipe size and not convenient to carry. Battery powered Insertion magnetic flowmeters are lighter to use, but its price is too high and battery life is not always very long. Thus, in order to solve problems above, we specially develop the light weight ultrasonic water meter with battery powered for irrigation purpose.
The light ultrasonic irrigation water meter is developed from our latest technology of transit-time ultrasonic water meters. With cutting-edge ultrasonic flow technology, we try to make its body size smaller and lighter. Before the product's releasing, our ultrasonic water meters are mainly inline ultrasonic water meter, insertion ultrasonic water meter, dual-code ultrasonic water meter, the light ultrasonic water meter is an innovation product. It is mainly comprised by two parts: main electronic converter and body transducers. Main electronic converter is housed by a compact-size IP65-IP68 metal enclosure, and transducers' body is very thin, and about 1″ (25.4mm) thickness. As the unique structure design, the ultrasonic water meter can be ensured with very light weight.
Technical Features
Developed from our cutting-edge technology  of transit-time flow measurement, the irrigation water meter has inherited many good features as below:
1. No moving parts
2.High reliability design
3.IP68 water-proof enclosure
4.Low power consumption design with built-in battery power supply
5.Support standard Modbus,(M-bus, Hart ) optional
6. Display instantaneous flow rate and flow totalizer
7. Built-in batch controller for certain time and quantity irrigation
8. Can measure water, sewage, sea water( other liquid can be specially made).
9. Versatile output ways optional
10. Lower ownership cost and shipping cost as the weight is smaller.
Technical Specification
1. Current pipe size available: DN65,DN80,DN100mm
2.Body transducers:1″ (25.4mm) thickness can save installing space
3.Accuracy: Class 2 or Class3
4.Battery life: Built-in 3.6V 19AH can work 4-6 years
5.Fluid: water,sewage,sea water and full of pipe
6.Communication port: RS485/USART/Infrared
7.Fluid temperature: 0.1-30 Deg.C.(32.18 to 86 F)
8. Working temperature: -10-45 Deg.C.(14 to 113 F)
9.Working humidity: 100%(RH)
10.Working pressure: 1.6MPa/2.5MPa optional
11.Protection class: IP65, IP68 optional
12. Output:  2-way OCT or TTL output,1 way 2-wire 4-20mA
13. Structure: Integrated type
14. Fluid type: Water, Sewage, Sea water(other fluid need special order) and full of pipe
15. Measurement period:  Test status: 1 time/second(can set to 2-4 times/second); calibration status: 4 times/second
16. Power consumption: <2.7AH/year
17. Upstream sensitive class:  U5
18. Downstream sensitive class: D3
19. EMC class: E2
20. Safety class of climate and Machine: C class
21. Local Display: Double lines display 9 digits flow total, 4 digits flow rate and status, unit
22. Data storing: EEPROM/Flash
Note: If need bigger pipe size ultrasonic irrigation water meter, please feel free to contact us.